About the Project
This website is about the hackandhear project. In this project we explore technology around hearing, hearing aids and hearables. We write about interesting articles, projects, developments and hacking projects.
About the Author
Hi, it's me, Helga. I am in my 40ies, living in Munich with my husband, cats and snake. In my day life, I am a software engineer at Google.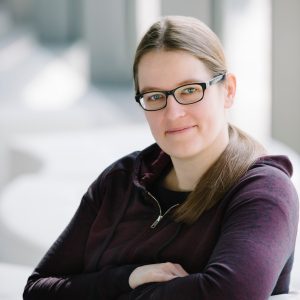 I am hard of hearing since about 2008. The cause of my hearing loss has been undiagnosed so far. The project hackandhear is a hobby project of mine.
I love technology and I think the tech in hearing aids is fascinating and should be celebrated more. Also, I think very many interesting aspects are not communicated openly and it is hard as a user of hearing aids to learn about what is inside the devices that you wear everyday.
Unfortunately, the hearing aid industry has room for improvement when it comes to open standards, open source and open interfaces. As a hearing aid user, I would love to have more control of the technology that I wear on my body every day.
Support hackandhear
If you like what you see here, you are invited to support the project. So far it is a hobby project and was started without any financial interest. Nevertheless, running the server with this website comes with costs. If you want to support that this project can continue and grow, please have a look at the page Contact and Support. Thank you!